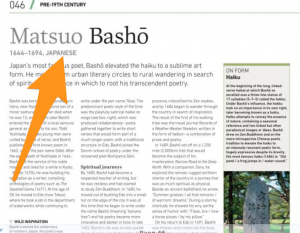 I was browsing a book about writers at my local bookstore this weekend ("Writers:Their Lives and Works", by DK), when it became painfully obvious to me that almost all of the 100+ writers featured in that book (except for maybe two) wrote and lived in the same country they were born in. Moreover, each writer, next to his name and date of birth/death had his nationality written (see above) – Japanese, French, Italian, American, etc). The two exceptions were "Canadian born American" and "Czech born French".
If you know me in real life, you probably know that writing has always been my Achilles heel. I speak three languages, but none of them well enough to write a book, I can't do crossword puzzles and I will never be able to write a poem. I am not completely fluent in any of the languages I speak. (In 'any'? In 'none'? I don't know what is the write way to say certain things, and that has always bothered me to no end…). Since my first immigration I have felt inferior with my writing ability. So seeing so few immigrant writers featured in that book really hit a sore spot – maybe its true then, that immigrants don't write books.
Later that day, I decided to research this subject further online, and lo and behold  came across this listing of 16 important, influential books, written by immigrants! Maybe there is hope for us after all! 🙂
https://www.elle.com/culture/books/g29448/books-by-immigrant-authors/
* I would still like to have a statistic on percentage of immigrants among writers. As well as among visual artists and musicians. I think it would be an interesting statistic to dissect.